How to learn SEO?

There is a way you can learn how to do SEO yourself.
Read the SEOBOOK!!! All our employees have read it, and it is good. The book explains SEO and it's many related concepts very well, so that it is easy for you to understand.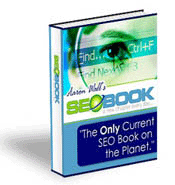 We recommend that you get yourself a basic understanding of what SEO is all about.

SEO BOOK - very good reading to understand SEO and other related marketing concepts
SEO TALK...
Keywords and Keyphrases
Which Keywords and Keyphrases are the right ones for your web site? Some Keywords are more competitive than others. Some Keywords you can easily get ranked on, but what if nobody searches on the keywords that you rank on?

Ranking
What are the highest weighted factors in the search engines ranking formula?
Web Copy
How do you make your web copy search engine friendly?